Why is Firearms & Medical Training Necessary.
There are three reasons why it is important to get firearms & medical training. The first reason is safety, the second is education, and the third is learning the fundamentals. Every day, we are inundated with misinformation that is both intentional and unintentional. For the average person, it's hard to discern what the real facts are coming from the news, television, movies and social media. It's almost impossible to see through the myriad of misinformation.
Aren't Safety and Education the Same?
Some may argue that safety and education are the same when talking about firearms training. However, we see it a bit differently. We can tell a student everything they need to know about a firearm, but as soon as they are asked to pick up a firearm, the majority of the time, they usually break any number of firearm safety rules immediately. From muzzling people, to not verifying the condition of the firearm , to unconsciously putting their finger on the trigger. This happens almost instinctively, which is why we contend that safety is distinguishable and separate from education.
So why is it so natural for people to pick up a gun and instantly think they can just point and shoot? By having a firearm in your hand, you have a powerful position of responsibility. don't fall into a false sense of security thinking you are ready to hit the range and fling some brass. Most violations of firearms safety are natural reactions when picking up an gun that is related to reflexes and ergonomics. Or it could be learned behavior from what they see on television, social media or other social influencing factors. Everything we see in media might subconsciously influence us. But this is just my opinion, and there are many other factors. This leads us to the second reason why it's important to get firearms training.
Education, Education, Education …
The second reason is education. Firearms training is 70% education, students need to learn about the operation, functions and all of the different parts of their firearms. During this phase, we will dispel any myths or misconceptions that people may have about firearms. What is important to know is that every gun is different. So learning the operation and functions of their specific weapon will help the student safely use their firearm.
In this phase we like to address their expectations of the use and capabilities of firearms. This is VERY important as every person has a different set of expectations. We will help students choose the right firearm to fit their needs whether it is self protection, shooting sports or hunting. Like they always say: "You don't know… what you don't know… until you know it."
Learning Fundamentals …
The third reason that it is imperative to receive firearms training is to learn the fundamentals of handling firearms. Learning the fundamentals of shooting any firearm will improve accuracy as students advance their firearms training. Relearning fundamentals will also help to reset and undo bad habits and training scars helping them to get back on the right path.
When you practice and begin to consistently make accurate shots. this increases safety; remember that every bullet is the shooter's responsibility. Stray shots or ricochets are extremely dangerous and can cause property damage and loss of life. It is imperative that firearms training students know their target and what's beyond it. Taking a firearms training course will help you bring all of this together and show you exactly how Safety, Education, and Fundamentals go hand in hand. Safety governs Education and Fundamentals. Safety and Education help with learning the Fundamentals. Fundamentals are the foundation of the bio-mechanics of shooting and operating a firearm.
Tier 1
Non-Lethal Self-Defense Awareness Training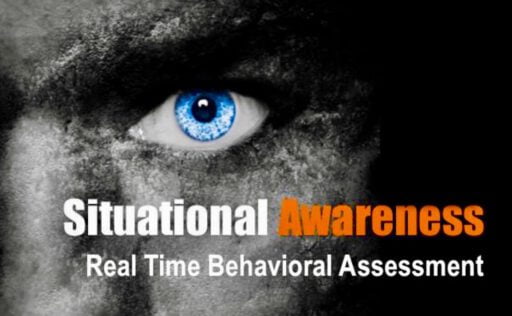 (Pepper Spray, Taser, Baton, Inert Rifle, Stun Gun Training)
(usually the 2nd Saturday of the month- pending security emergencies )
Next Class Dates 2023: (Sept. 23), (Oct. 14), (Nov. 11), (Jan. 13)
DESCRIPTION: (4-5 hrs.) This Development Training Series is designed as a non-firearm shooting training class, to give students a fundamental overview of physical personal protection, without firearms. The program is built around the individual who wants to receive a thorough introduction or expand their mindset and knowledge in personal safety, without the actual action of firing a firearm.
Have you ever fired a real inert kinetic pepper-ball handgun? Or how about a real inert riot rifle as used by the Military or Law Enforcement?, YOU WILL! Have you ever thought about what you would do if someone came up from behind you and started to drag you into a car, or grabbed you from behind in a bear-hug, and starred to assault you? How about that dark alley or street that a you were dragged into to be physically assaulted.
Would you know how to defend yourself, or just give yourself enough time to run or get-away from the perpetrator? How about deploying Pepper Spray, Stun Guns, Tasers, Batons? You will learn all about this and more! Once completed, you will have better knowledge and understanding of self-dense and awareness. Have a light brunch, have fun, learn to have a self-defense mindset, interact, and use our non-lethal weapons, and take home your own pepper spray bottle, some ATS swag, a 12-hr. nightstick, a training certificate and more!
Training Includes:
Watch Interactive Awareness Videos and Give Verbal Reactions to What you Witnessed in an assault.
Learn about our local and federal victims' crime units.
Understand the mind of a physical assault victim and their perpetrator.
Watch a special video message from John Walsh and the law enforcement special protection victims center.
Review criminal statistics and understand the meaning of what they represent.
Learn various techniques and fundamentals of vehicle and home self-defense.
Learn basic physical safety fundamentals while hiking, walking, jogging, partying with friends, or even on a date.
Use a real baton and learn how to strike a person during a physical threat.
Use striking sticks with a basic introduction to "Kenpo" or "Japanese Bojutsu" techniques on our striking bag.
Learn some basic simple hand to hand defensive techniques that may save your life.
Learn, feel, and use various kinds of Non-Lethal Secondary Weapons:

Skills & Perks
Pepper spray, batons, tasers, personal alarm key chains, stun guns, Riot Rifles, Pepperball and hard rubber kinetic ball protection handguns, etc.
Use and fire your own training practice non-Lethal "inert' Pepper Spray Weapon Device.
Experience shooting a real Riot rifle as used by law enforcement and the military.
Shoot on our L.A.S.R. Computerized & Digitized Shooting System.
Start class with a nice continental breakfast.
Training Certificate.
Tier 2
Basic Pistol Firearm Fundamentals
*All Classes Scheduled by Appointment*
Please Submit Your Dates During Registration and ATS will Schedule You
BASIC PISTOL TRAINING COURSE: This level of training course is designed for individuals who desire to learn more about basic proper handgun handling and shooting fundamentals.
ATS Tier 2 Firearms Training Program is designed to give students a basic template for increasing mental acuity, focus, dexterity, balance, and spatial awareness while performing basic skill weapons manipulations. The program is foundation based on the standard "NRA Basic Pistol" shooting platform class. You will receive a formal Basic Shooting Class Certificate, following the successful completion of the program. Our principle goals in this program are as much about understanding the handgun and shooting techniques as it is about understanding yourself and the principles that will help you to develop and gain confidence in handling a firearm and slowly graduate to a more advanced conceal carry lifestyle.
Training Includes:
8-hour Training Session: (6hr. classroom, 1hr. LASR shooting, 1hr. live range)
Learn "DRY-FIRE" Training and Confidence Building
L.A.S.R. Computerized & Digitized Shooting System Training.
How to Implement Muscle Memory in Firearms Training. (firearm handling)
Numerous videos and graphics on how firearm pistols and ammunitions work.
Entire study course is fundamentally based on incorporating a beginner Self-Defense mindset.
Learn Proper Firearm Grip, Sight, Loading, Unloading and Alignment.
Learn all Parts, Nomenclature, and Workings of a Handgun.
Learn Proper Handgun Care and Cleaning.
Understand Ammunition Types. (what to buy and what to look for)
Learn Handgun Shooting Malfunctions and Clearing Techniques. (4 types)
Various Handgun Types. (which is best suited for you and your lifestyle)
Live Fire Shooting at a local state-of-the-art Range.
50 question open-book (easy) test to verify your learned firearm knowledge.
Personalized Training Certificate, Acceptable by Government Agencies.
A Great Lunch will be provided as well as Morning Snacks, Coffee, Ice-Tea, Sodas, and Water all day.
Tier 3
Conceal Carry Self-Defense & Firearm Law
*All Classes Scheduled by Appointment*
Please Submit Your Dates During Registration and ATS will Schedule You
CCW CONCEAL CARRY AND GUN LAW RIGHTS: This level of training course is designed for individuals who have some experienced in basic firearms use and desire to advance their skills in public self-protection and situational awareness.
ATS Tier 3 Firearms Training Program is designed as a training class to give students a "real-life" experience on public conceal carry fundamentals. First, we learn on the theoretical aspects of law, as an everyday conceal carry citizen. Secondly, we train not "if" BUT "when" you will need to use your firearm in a real "life or death" situation, to protect yourself, a loved one, or an innocent by-stander. The program is built around situational awareness and self-defense, with an emphasis on practical shooting scenario techniques.
Training Includes:
8-hour Training Session: (5-6hr. classroom, 15-30 min. LASR Shooting, 1.5hrs. live range)
Learn Legal, Moral and Ethical Rights and Responsibilities
Learn Georgia State Law and Federal Law on Conceal Carry (do's and don'ts)
Learn How to Interact with Law Enforcement in a Shooting and/or Legal Situation.
Learn the Conceal Carry Mindset / Situational Awareness / Levels of Competence
Learn about Holsters Firearm Equipment and Use
Advanced Firearms Safety & Practical Applications
Advanced Firearm Handling / Physical Firearm Awareness
Ready and Low-Ready Positions, Drawing from Holster and Re-Holstering
Practice Advanced Shooting Malfunction and Clearing Techniques
Learn About Stance, Combative Drawing, Trigger Control, Experience Stress Fire
Shoot on our L.A.S.R. Computer Technology Simulations
Progression and H.O.S.T. Shooting Drills (High Operative Shooting Techniques)
Multiple Shooting Techniques and One-Hand Shooting (introduction)
Shooting Simulation from Retention (introduction)
Beginner Shoot and Move Simulation (introduction)
Experience Personal Attack Scenario Simulations thru Stress Videos
A Nice Lunch will be provided as well as a Light Breakfast, Coffee, Ice-Tea, Sodas, and Water all day.
Tier 4
Urban Tactical Skills Training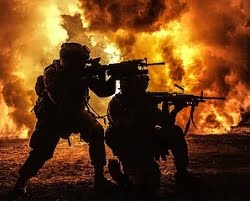 Welcome to The F.A.R.M
(Firearm Application Response Maneuvers)
"Shoot House" Urban Tactical Training
Tactical CQB in the NEW Executive Training Center:
All Ammunition and Firearm Rifles are Provided for the Shoot House Portion of Training
June 17, 2023 (sold out) July 15, 2023 (sold out)
October 21, 2023 (sold out) November 4, 2023 (finished)
Dec. 8, 2023 (woman's only-sold out)
New 2024 Dates:
More Dates Coming for Spring/Summer Term:
March 9 – April 6 – May 4
June 8 – July 13 – Aug. 10
Sept. 14 – Oct. 12
URBAN TACTICAL SKILLS TRAINING: This level of training course is strictly designed for individuals who are technically experienced in handgun firearm use & manipulation, being able to move and shoot, and having the desire to advance their tactical skill sets.
ATS Tier 4 Firearms Training Program is designed to enhance the skills of the average everyday citizen that regularly carries a concealed weapon and wants to experience exciting firearms training, aside from a static indoor range, shooting at paper zombies. We believe that most courses offered today, DO NOT provide enough training based around the basic urban tactical skill-set and the defense of the active shooter scenario.
This course will provide you realistic training that will prepare you for today's uncertain world. This course is also designed as a training class for students based on the concept that all students are competent with their firearm. This means you can operate the pistol effectively without any actual problematic thought process. Once you are at this stage in your training and competency, you will be looking to "kick it up", and that's what we do in Tier 4.
This class goes into gun fighting techniques and tactical encounters in realistic life-like type urban settings, a little deeper with some unconventional techniques and a focus on repetitive drills in a scenario-based training environment. Topics covered include: Multiple assailant techniques, fighting from the ground, basic simple assailant threat scenarios, surprise attack in a restful position, active shooter threat in a public setting, injured arm/hand shooting techniques, one-hand loading and reloading, and fighting your way to the pistol and lots more.
Training Includes:
Train CQB and room clearing in our 1200 sq. ft. state-of-the-art ballistically safe shoot house.
It has all the fundamental characteristics of a real home, complete with simulated furnished rooms.
Customized for law enforcement personnel, home defense training, or a great team-building event.
Learn to be mentally and physically prepared to deal with an active threat situations.
Get to know the 5 basic strategies in an active shooter or threat event.
LEO's may arrive AFTER the shooting has ended. Learn what you can do to prevent casualties.
Firearm & Medical related first aid training for basic situations.
Basic rules of engagement for various threatening scenarios.
Use a firearm effectively in case of personal emergency with a tactical mindset.
Presenting your handgun while on the move.
Various magazine changes and reloads in stressful situations.
Responding to threats utilizing non-standard presentation techniques.
Responding to threats from the rear.
Shooting instinctively, while under attack.
Shooting with multiple attackers.
One-handed malfunction clearances, strong-hand, support-hand.
Malfunction clearances on the move.
Situational decision making based on your threats weapon, characteristics, size, and proximity.
Advanced use of cover and concealment.
Shooting from unconventional positions. (lying flat, kneeling, on your side)
Shooting utilizing cover while using a flashlight, as well as multiple flashlight staging.
Develop mental acuity, focus, dexterity, balance, and spatial awareness while performing tactical skill-based weapons manipulations.
Build and implement required muscle memory with many repetitions.
All targets, course equipment, for the entire training event.
Everyone receives our ATS "Zero Excuses" punisher flag t-shirt & our ATS embroidered morale patch.
Everyone competes for great swag Morale Patches, and everyone gets a completion certificate.
A nice early breakfast to start the day with juice or coffee, followed by a great BBQ lunch to be provided, as well as Power Bars, Snacks, Sports Drinks, Water, all day.
Bring a great attitude, expect to learn but have fun, and leave Mr. Rambo at home!! (MANDATORY).
Register Here
Safety, Fundamentals, Education
Still Have Questions? Get a Free Consultation.
Firearms Training Consultation